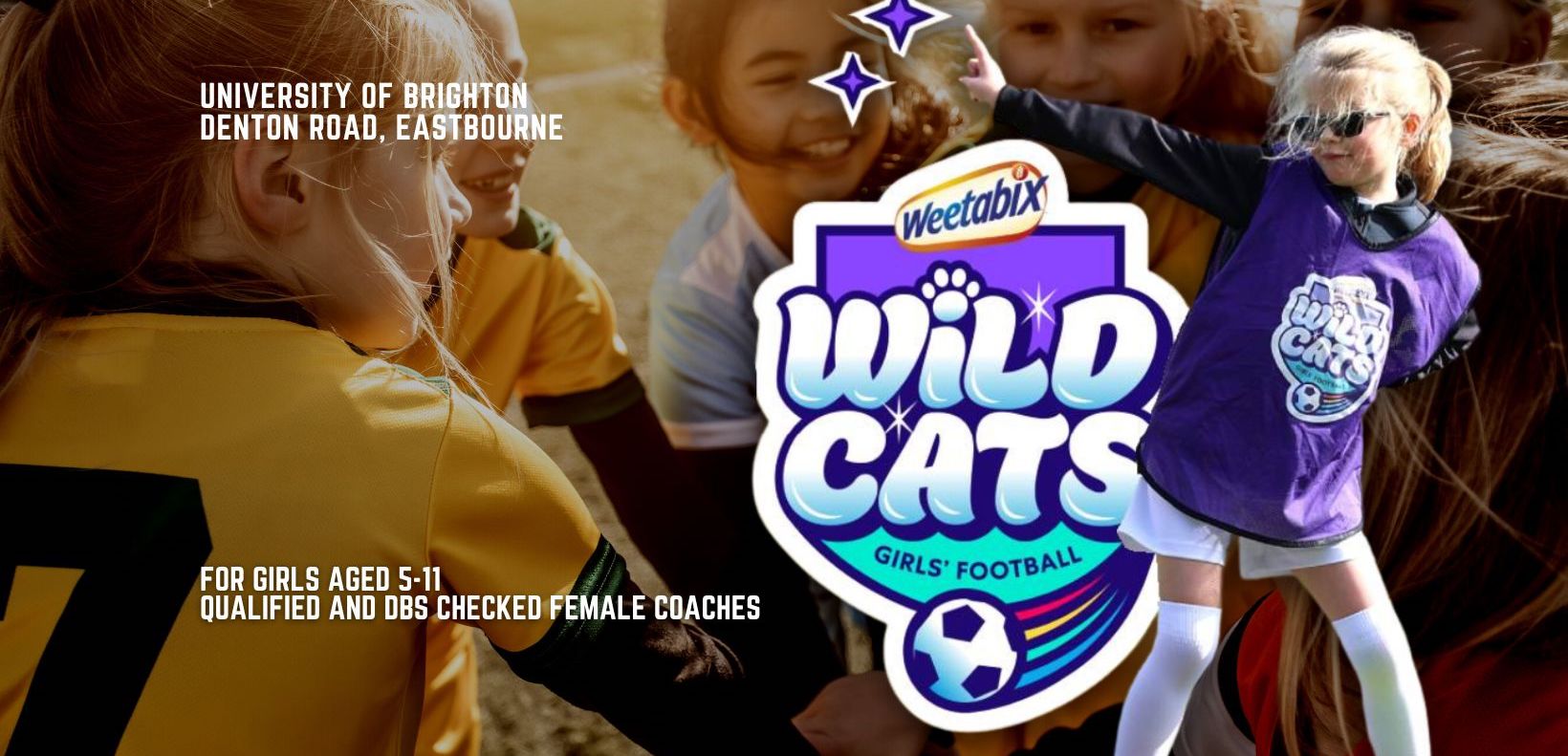 Welcome to Brighton Wildcats! Are you looking for a fun way for girls 5-11 to get involved with football? Then look no further. Brighton Wildcats is part of the FA's Weetabix Wildcats Programme. Make new friends under the guidance of FA qualified and DBS checked coaches who deliver the sessions.
So, what is Brighton Wildcats? Well, it's non-competitive football for girls who want to give it a go for the very first time or want to play with other girls their own age. Most importantly, its is all about having loads of fun and meeting new amazing friends.
We meet every Tuesday 5-6pm at the University of Brighton Eastbourne Campus (Denton Road, BN20 7SR) and the sessions are run by an all female coaching group. Come along to try your first session for free, follow up sessions are £3 a session. Please book via The FA website using the link below.


WHY SHOULD YOUR DAUGHTER GET INVOLVED?
Boost Confidence!
Meet New Friends
Get Active
Try Football
WHAT OUR STAFF HAVE TO SAY
Lucy Callingham- Sport Development Officer and Wildcat Safeguarding Lead
"I am so excited to welcome girls from the local community to the University of Brighton. I am super proud of the fear free and fun environment we are looking to create to allow girls to experience football and create a life long passion for sport."
CAN PARENTS STAY AND WATCH?
Absolutely! All we ask is you remain outside of the STP Fencing. Take advantage of our benches around the STP and onsite coffee and vending machines.