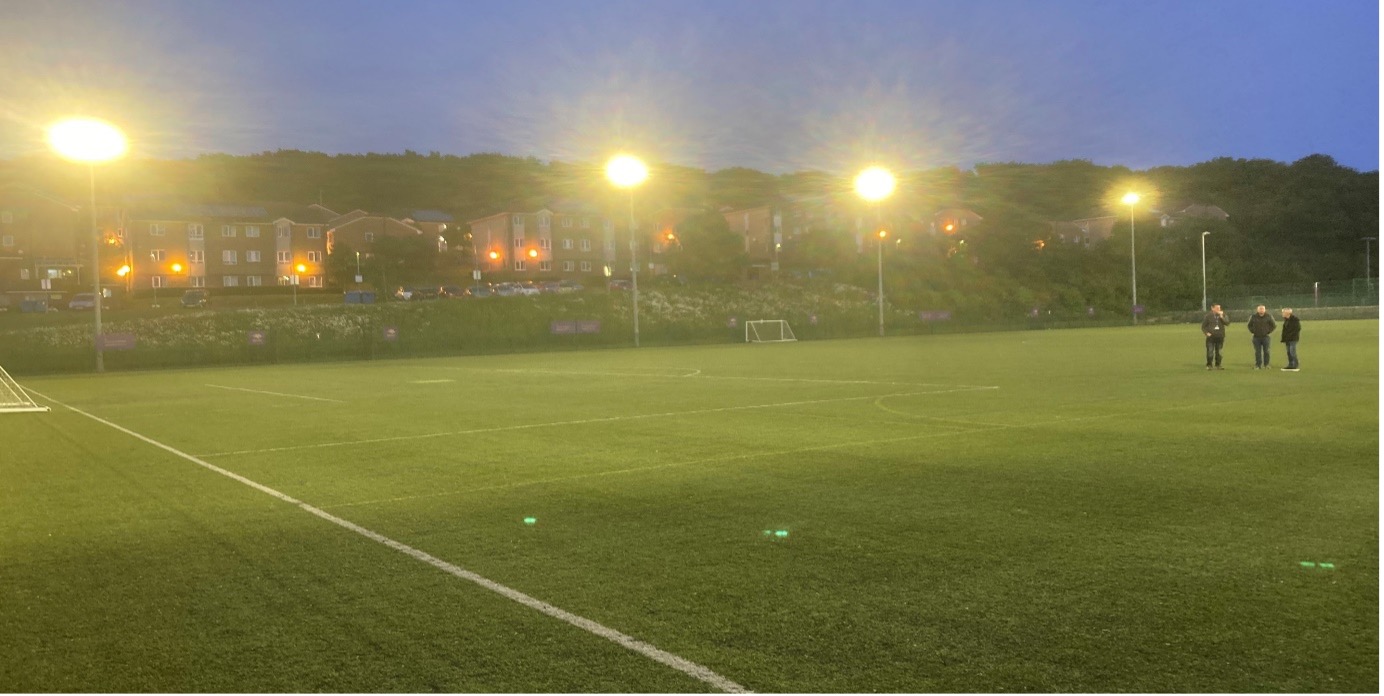 At the Falmer Campus, a project to replace the floodlighting installation to the Artificial Turf sports pitches has been recently completed. The old lighting was part of the original installation dating back to the early 2000's and by current standards were unreliable, with short lamp life and high energy usage.
The 'Metal Halide' units have been replaced with new LED luminaires representing the latest technology with estimated life expectancy of around 50,000 hours of use (over 3 times the life of the old units) and produce reductions of over 50% in energy use and associated carbon emissions.
All this should result in better facilities to users, reduction in downtime, maintenance and energy costs and better for the planet too.