Whatever your game or level, the university and our Students' Union (Brighton SU) will attempt to find a way for you to enjoy and develop your skills.
From popular team games through to individual pursuits, our clubs provide opportunities for training, competition and fun. These clubs are administratively run and organised by students for students.
Most the activities on offer are subsidised, so make sure you make the most out of your time at the University and join a club. Perfect an existing interest or discover a new pastime. Often the friends you make in these clubs will be the ones which last you a lifetime!
The University of Brighton has a number of clubs which compete on a weekly basis against other universities in BUCS competition.
Which Club/ Activity & How To Get Involved:
Click above for a run-down from A-Z of

sports clubs at the University of Brighton.

These pages also have the club's contacts

and social media links.

Click above for a guide to dates of

first sessions for 2019/20 and year round details

of when the clubs meet and how to get involved.
Check out what some of our clubs got up to last year...
If you did not find what your looking for then you can either set up a club or it may be featured in our University run Parklife programme.
Fixtures and Results
BUCS aer currently moving over to a new fixture and results system, more details will appear on their website shortly: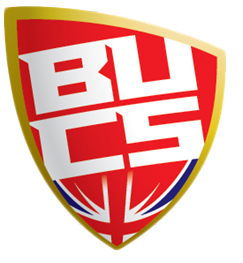 Sports Federation Memberships
To take part in Sports Federation clubs you must purchase a membership card. You have until the 1st November to purchase your membership or before your first BUCS fixture (whichever comes first). If you take part in more than one club you just need a card that is of the highest category. Your club committee will be able to advise what card you need for your club. If there is any doubt then please just contact us This email address is being protected from spambots. You need JavaScript enabled to view it.. Follow the links below to purchase your card. Cards will be available for you to collect form your chosen collection point. Membership includes Endsleigh Elite Personal Accident Insurance Plan for Students. Full insurance policy wording can be found here. More information about our memberships can be found here.
Sports Federation Kit
You can purchase Brighton Panthers kit from local suppliers Inter Sport of Lewes. The online store can be found here:

Sports Club Committee Members
If you are on a student club committee, you can find useful forms and information using our club committee toolkit.