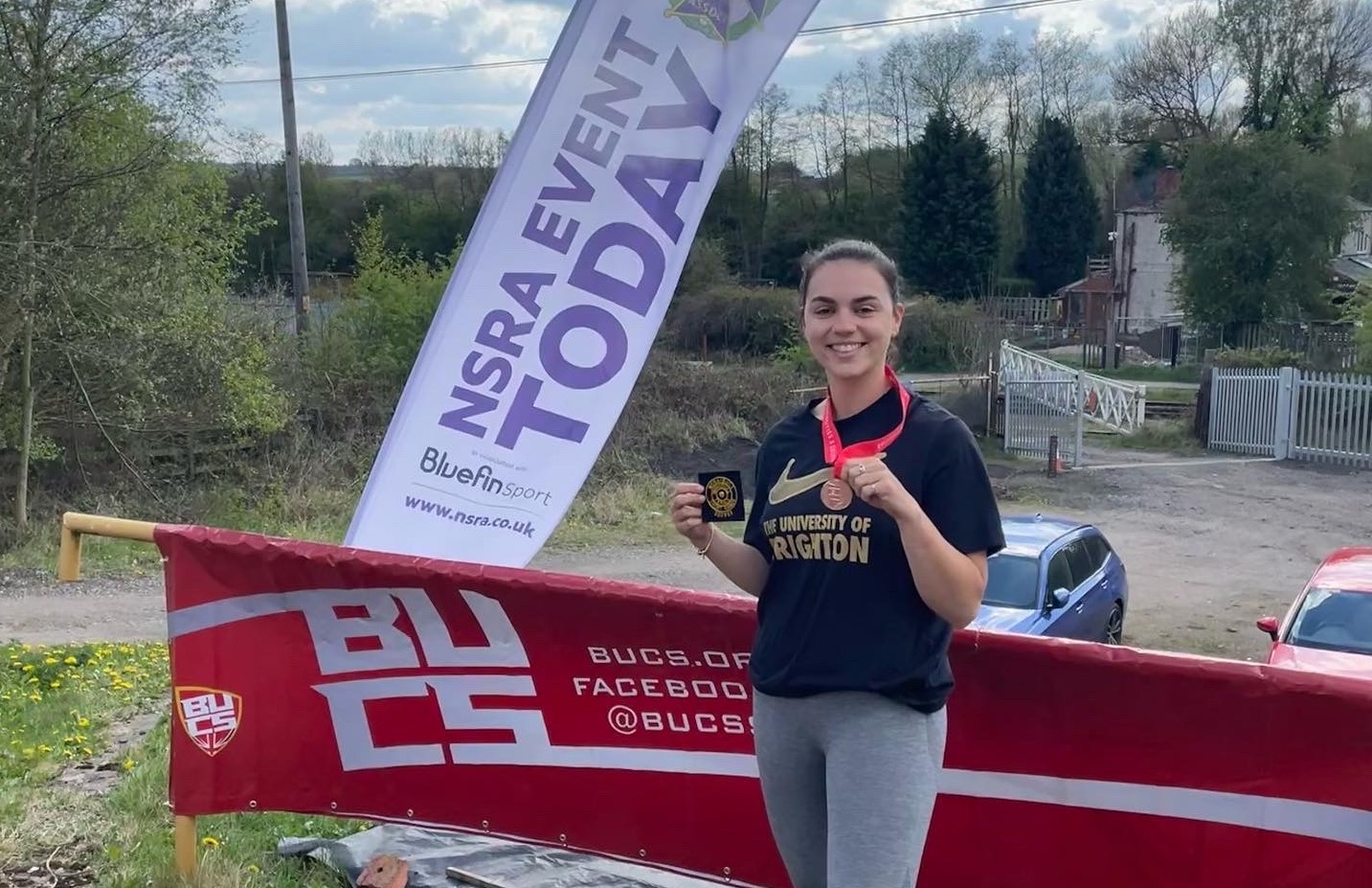 University of Brighton first year PhD student, Graihagh Guille, won a BUCS Bronze in the National Short Range Rifle Championship at the weekend. Graihagh specialises in two different rifle disciplines, air rifle, and .22 long rifle which is broken down into 3 position shooting and prone. Having initially tried shooting casually at 17,Graihagh is now a member of the GB rifle development squad and a University of Brighton sports scholar.
The BUCS Short Range Championships took place in Chesterfield last weekend. To qualify for the finals Graihagh took part in 5 rounds of postal qualification. Each round is shot in participants local range and consists of a 10 shot card which is scored out of 100, the top 12 qualify for the final. Graihagh finished qualification in 1st place for the woman's competition with a total score of 494/500. The in person final was made up of four rounds with each card being shot in 10 minutes. The first two rounds saw Graihagh in joint 2nd place with just one point between 2nd and 1st and the competition continued to be close for the final rounds. After all the rounds were complete Graihagh finished an impressive 3rd with a score of 390 out of 400.
Graihagh is now busy training in preparation for the English Championships this coming weekend where she hopes to improve on 2nd place from last year.