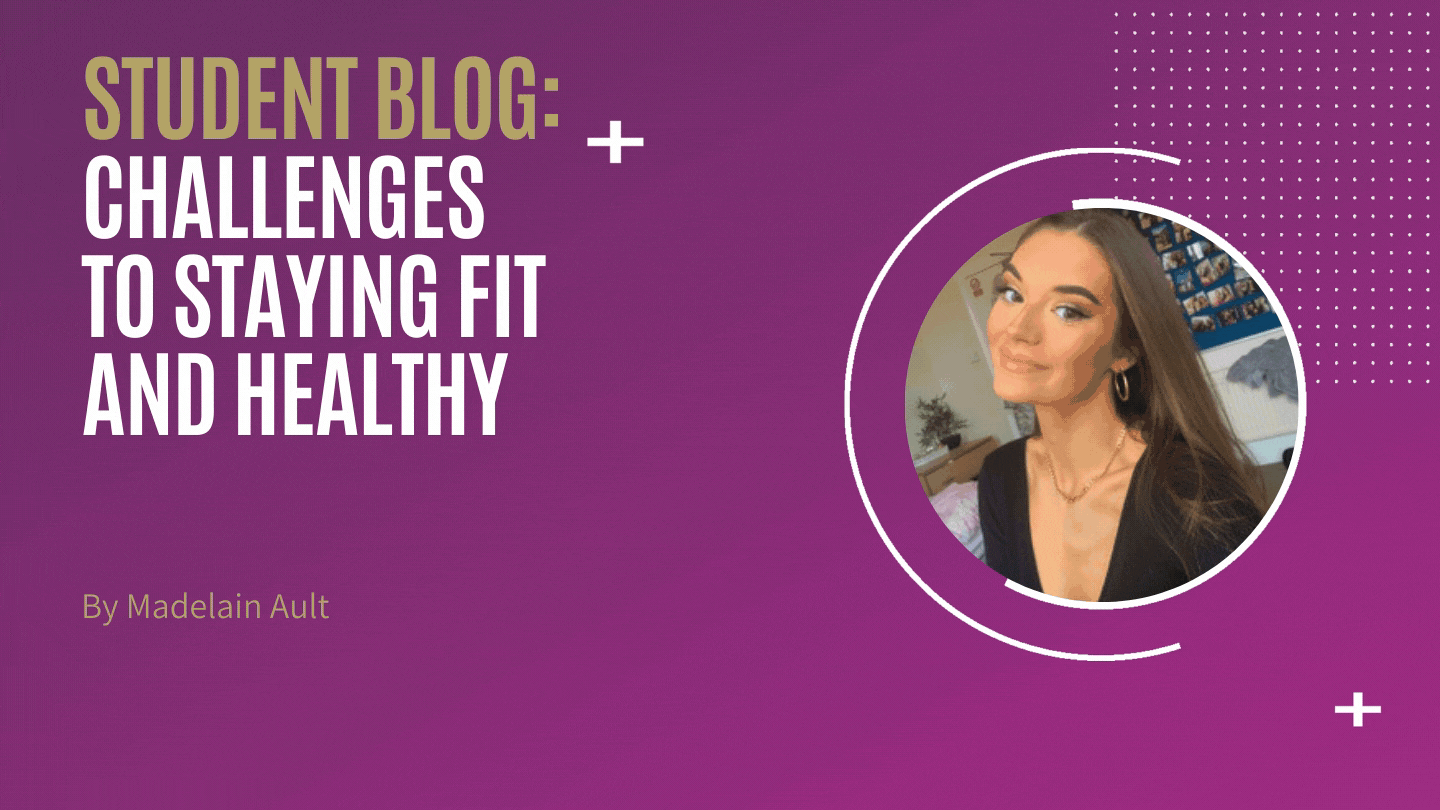 My names Maddy and I am currently in my second year at University of Brighton studying Public Health. I learnt a lot in my first year at uni and something that I found was staying fit and healthy whilst at uni for me, felt nearly impossible. This blog is a chance to share my experiences of uni so far as well as tips and information I found useful to try and stay active and healthy. I am hoping this can help students who were/are in a similar situation to me because I found like most people, it's a pretty challenging time in your life.
---
Challenges to Staying Fit and Healthy Whilst at University | PART 2
I am currently in year 2 and due to Covid-19 and lockdown it's a very challenging time to be a student. This means looking after yourself both physically and mentally is more important than ever. In this blog I am going to be sharing with you some tips and information which I have found useful to help me stay active and healthy so far in year 2.
First of all, I didn't have much knowledge about what the university actually offered in terms of sports and their facilities. University of Brighton do offer a lot when it comes to sport and keeping active. There are really good gym facilities, I lived at Varley Park and I thought the Varley gym was the only one I had access too however, Falmer campus is super close and has a really good gym (Other gyms include Moulescoombe and Eastbourne) There also is a yearly membership which includes classes and swimming pool access which is at a really good student price. More info http://sport.brighton.ac.uk/facilities/memberships
Sport Brighton also offers the Parklife program which unfortunately I had never heard about in my first year and would have been something I would have become a part of for sure. The programme is split into four strands: JustLeagues, JustPlay, JustLearn and JustMove. There are opportunities for students at all levels including competitive sport and non-competitive sport and always the opportunity to try something new. So, if like me you wanted to get back into playing a sport but were a bit out of practice this is the perfect opportunity and I promise there are LOADS of people in the same boat as you!! It's a great chance to meet different people, stay fit, try something new and most importantly have a bit of fun. More info at https://sport.brighton.ac.uk/programmes/parklife
I go to the gym as much as I can and going in the mornings gets it out the way and kickstarts my day. I always find I am in a better mood afterwards and I am much more productive during the day. Over lockdown I completed home workouts due to the gyms being closed using just a yoga matt and resistance bands. This also is a good option if you don't have the time to go to the gym as you can do a quick 10-minute workout in your bedroom. I found loads of good workouts on Instagram (Meggan Grubb and Kissy Cela) as well as on YouTube, Joe Wicks has workouts for beginners and Chloe Ting has short 10-minute workouts. I also found the app Shreddy amazing, it includes gym workouts, home workouts, meal plans with loads of recipes and has an amazing community around it. I have been trying to walk to work/university instead of getting the bus. Getting out in the fresh air has always been known to benefit mental health by improving your mood, reduce stress and helps you to become more active.
Since I am cooking for myself now, I am finding it easier to make healthier choices, and with Aldi across from my house I can manage it on a budget. I highly recommend buying frozen vegetables. You can get bags of mixed vegetables, peppers, onions etc. for under £1. I found at the start I was buying fresh vegetables and because I was just cooking for myself, I was using a small proportion of it and then chucking the rest in the bin. Also, if I'm making a meal, I can always add vegetables to it as I have some in my freezer. I never restrict myself with my eating but try to just make healthier choices (however this usually goes out the window on the weekend!). Eating more fruit and veg, drinking lots of water, exercising and having a better sleeping pattern has made a massive difference to both my mental and physical health and are changes which are relatively easy to make.
In January when we can return to campus, I will be taking part in a variety of Sport Brighton classes and Parklife activities for the first time. I will be reviewing and documenting my experiences and will be giving an insight to what it's like to take part from a student perspective. I'm hoping to meet some new people and to get back into playing sport again as well as just trying something new.