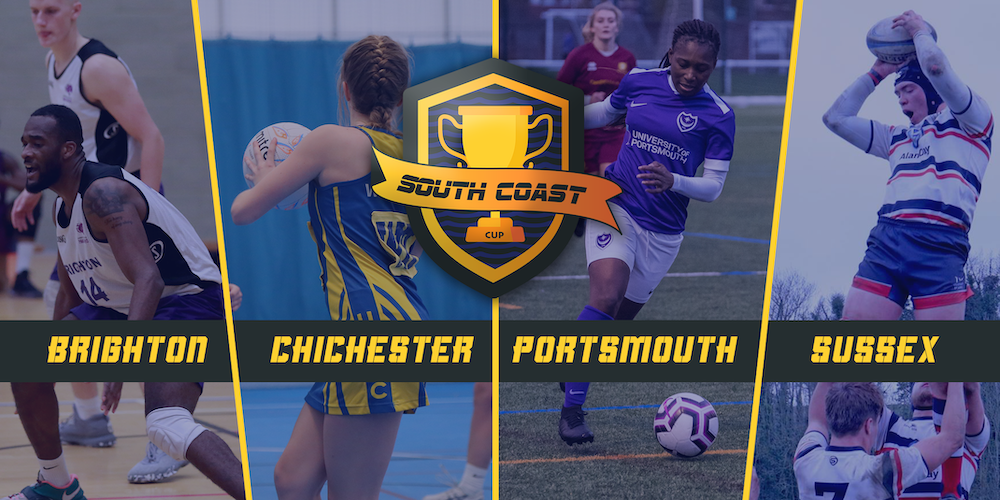 Four universities on the south coast have joined forces to offer an exciting new competition in a response to the global pandemic. Brighton, Chichester, Portsmouth and Sussex are launching the South Coast Cup. The competition aims to provide competitive sporting fixtures throughout February and March 2021. The Cup comes in response to students wanting competitive sport and universities looking to reduce risk and logistical issues given the current pandemic.
Claire Slater from the University of Brighton said 'the competition enables a greater amount of localised flexibility. With guidelines changing constantly and the tier system having an impact on what can take place, it is hoped the competition can maximise the opportunity for students to get fixtures in a difficult year.'
The Cup is a temporary solution with all universities taking a break from British University (BUCS) competition in sports that normally take place across the four institutions. There is also scope for the universities to offer one off tournaments in sports that would normally attend national competitions.
Leagues across twelve sports are due to be announced in the new year. As well as teams competing in leagues, the universities will be competing for the overall South Coast Cup title as a points system will determine the overall winning university at the end of the competition.
Meg Donovan the Brighton Students' Union Vice President for Activities commented 'It is evident that the student experience has massively been affected by this pandemic. For so many, sport is a huge part of being at University – it not only allows students to engage with their passions, but also helps them make friends and form communities with like-minded people. That is why this is such a brilliant idea. Working with local universities to put on competitive sport this year is going to be so beneficial for so many students. I can't wait to see it all take place!'