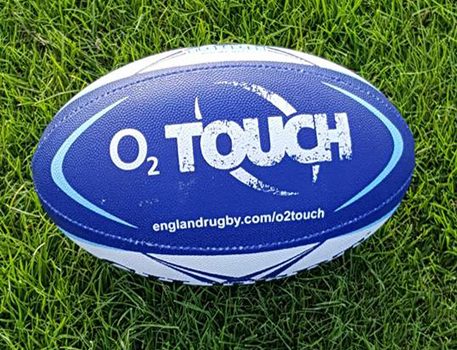 Parklife: O2 Touch Rugby
18.00 - 19.00, Thursday's
3G Pitch, Falmer Sports Centre
The latest addition to the University of Brighton Parklife programme sees a social Touch Rugby session in Falmer.
The Rugby format has been introduced by England Rugby, together with O2, and has been rolled out nationally as an inclusive, mixed-gender and social introduction to Rugby without the physical contact.
Have a look at how to play the game from the video below:
Come and join us each week throughout term to take part, no pre-registration necessary, just turn-up and play.
As part of the new Parklife activity, we are also seeking students to support the session as volunteers:
Touch Operator

The Operator is the lead contact for O2 Touch at the centre and is responsible for running the sessions. Responsibilities may include but are not limited to:

Building session plans
Running sessions
Sourcing facilities
Booking training courses
Arranging fixtures The Operator does not need a coaching qualification to run the sessions, but needs to attend one of our O2 Touch regional training sessions.

Touch Ambassador

The Ambassador's role is primarily a marketing one driving participation at the centre by promoting O2 Touch in the local community. As Ambassadors tend to recruit players mainly from their own demographic, the Ambassador must be part of our primary target audience (16-30 years old). Responsibilities include but are not limited to:

Running O2 Touch social media at the centre
Taking videos / photos during the session and tagging all their players
Getting the O2 Touch Centre featured in local media
Organising social events
Supporting the Operator by reporting on attendance using the O2 Touch app
Please note that these roles are not mutually exclusive and volunteers can swap responsibilities. Ultimately, the volunteer team as a whole has to deliver the sessions, promote the sessions and report using the O2 Touch website and app. O2 Touch Centres should be encouraged to have an even split of male and female volunteers (with at least one female in each volunteer role).

This email address is being protected from spambots. You need JavaScript enabled to view it.