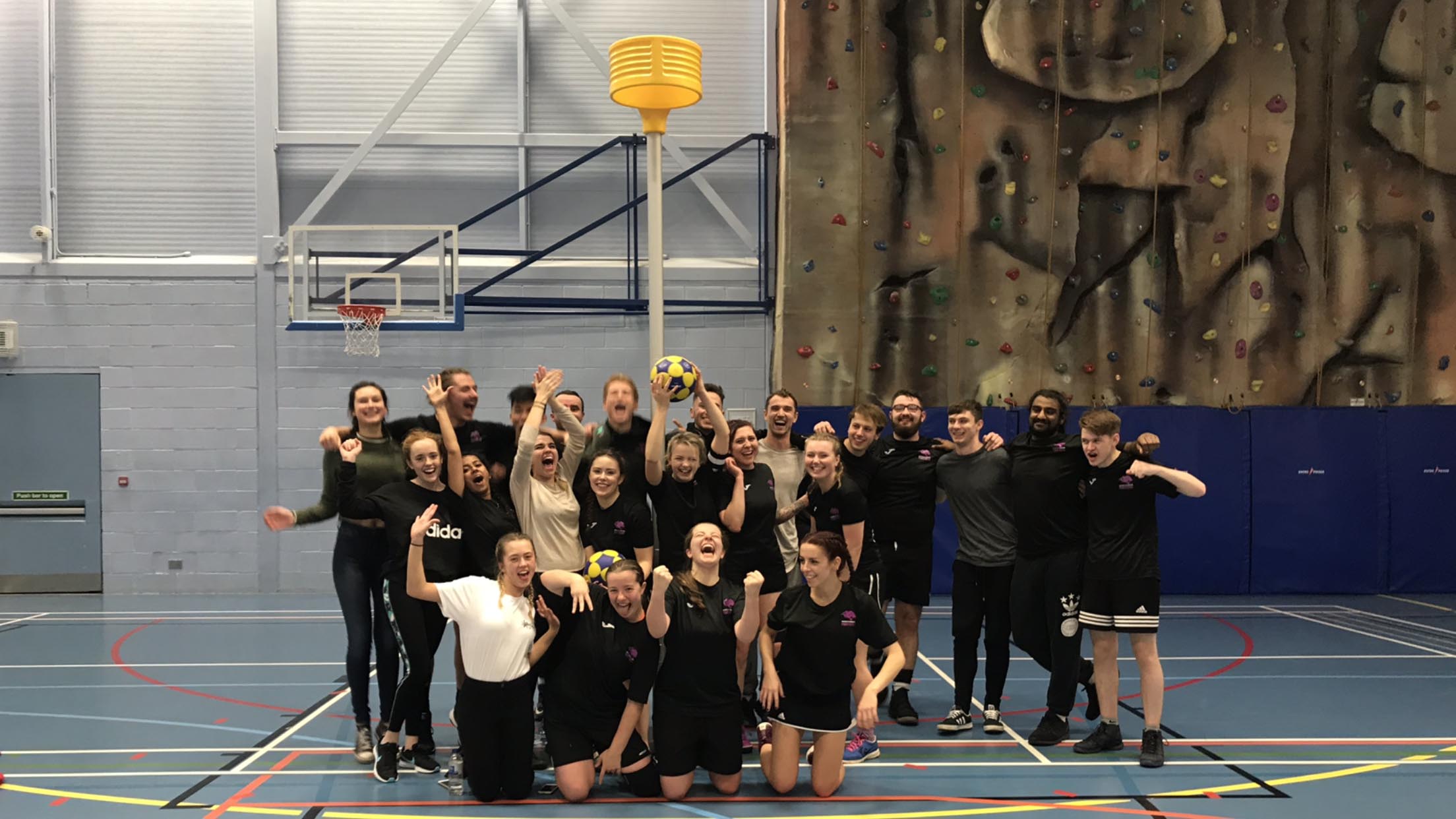 Saturday 25th November was an important day for the Korfball Team as they competed in the Korfball National Cup, 1st Round competition.
The President of the club, James Swayer, had a few words to say about the day;
"The Korfball second team played fantastically, and although they finished 8
th
there were a lot of improvements shown from last year and a number of positives to take away. They scored a total of 7 goals, which is 5 more than last year, a drastic improvement!
The team spirit was unreal to watch, they rallied from 5-1 down to bring it to 5-4 against Kent, and continued the pressure right until the end. Incredibly proud of all of them and probably the best showing of a second team we've seen yet."
With the 2nd team showing a great improvement and performance to match, the 1st team were spurred on to match their efforts.
What a massive achievement for the first team as they are preliminary Champions!
For the first time ever, the Brighton Panthers have won a Korfball tournament; of which Sport Brighton are extremely proud of the whole clubs achievement.
The club President reviewed the success;
"We won the final with a goal from Joe (player-coach) in the last 10 seconds… we very much deserved our victory! There's still a lot to improve on ready for the next tournament. It really does show why so much hard work, dedication and time has gone into improving us as a club.
The Korfball first team scored a total of 36 goals in 5 games and played outstandingly well. Although there were some impressive performances individually, what really stands out, is that almost everyone in their starting 8 players scored more than 4 goals! That is incredibly impressive – our first team truly is a unit, and all contribute goals as a team.
Everyone in the team is ecstatic, and the team spirit has never been better.
I am still blown away by the sheer amount of support each team received from the other! Our attitude was that we didn't go as Brighton Team 1 and Team 2, we went as (just) Brighton. That means we always shout, chant and make our presence felt in any game we play on and off the court with positive energy!"
Sport Brighton wish the team good luck for the next rounds taking place:
1st Team: South East Regional, 27th January

2nd Team: Southerns, 17th February
H. Martinez-Holloway (Media & Comms Activator)