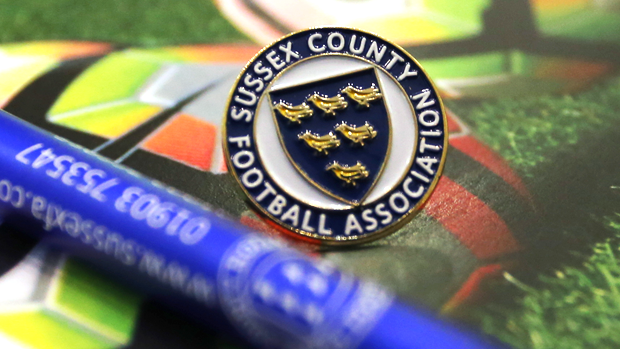 Beth Garner, Sports Club Coordinator for Sport Brighton has been recognised for her 'invaluable commitment to the grassroots game' by being awarded with the Sussex County FA Football Workforce Young Volunteer Award.
Beth Garner will receive her award at the Sussex County FA Awards Evening, taking place at the American Express Community Stadium in September. The Workforce Young Volunteer Award is to recognise her contribution to grassroots Football through working within the Youth Council, sitting on the Disability Steering Group and acting as the Disability lead for the Inclusion Advisory Group.
The Youth Council is a group of young people seeking to use their voice to shape Football in their local area. Beth is a senior member of the group taking on the Chief of Communications role. Beth established and coordinates the Mental Health Project within this group. The Mental Health Project is a partnership between the Sussex County FA and MIND (mental health charity) to train coaches, improve provision and raise awareness of mental health.
On the Disability Steering Group Beth helps create the #PledgeProject, of which the University of Brighton partners. It's way of raising awareness about the current opportunities within Disability Football and to provide further prospects for players, coaches and spectators.
Beth will also be attending the national 2017 FA Leadership Academy as a Youth Leader Mentor. She will support and mentor a group of young leaders as part of the Leadership Academy Learning and Development Programme as well as supporting a move to embed a learning and reflection culture within our young voluntary workforce.
Sport Brighton are proud of Beth's achievements within her role working with the Sussex County FA and believe she fully merits the Football Workforce Young Volunteer Award.